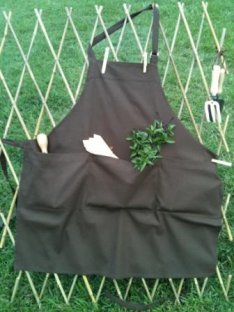 Apron – Long
$55
Feel like you spend your life doing laundry? Take a load off on washing day by donning one of these vibrant hand-made cotton aprons, featuring handy pockets, next time you and the family plan on getting your hands dirty.
Available in children's and adult's sizes.
Two styles available:  Long (includes bib with adjustable neck straps) and Short (wrap around waist).
Two colours available:  Navy or Chocolate