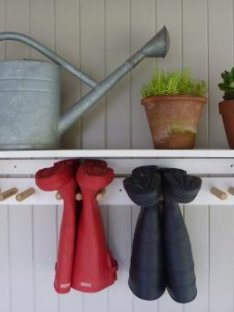 Gumboot Shelf
Hang up your boots after a grubby gardening session or day in the field with our wall-mounted Gumboot Shelf.
 It's the perfect setup for the wet season and is guaranteed the Best on Ground award.
3 pair – $185, 4 Pair – $199, 6 pair – $229
Custom service available.  Also available in recycled materials.