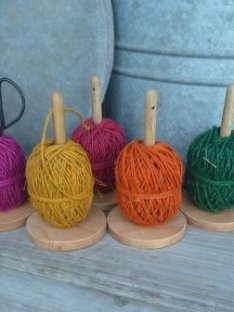 Coloured Twine Spools – Bright
$32
It's twine to shine!  Tie some old world rustic charm into wrapping gifts or labelling festive treats with this beautiful coloured twine on a handy timber spool.  
Pictured in fuchsia, turmeric, cherry red, orange and green.  Also available in black, cinnamon, natural, olive and turmeric.
Spool and twine – $32.  Spool, twine and scissor – $39.